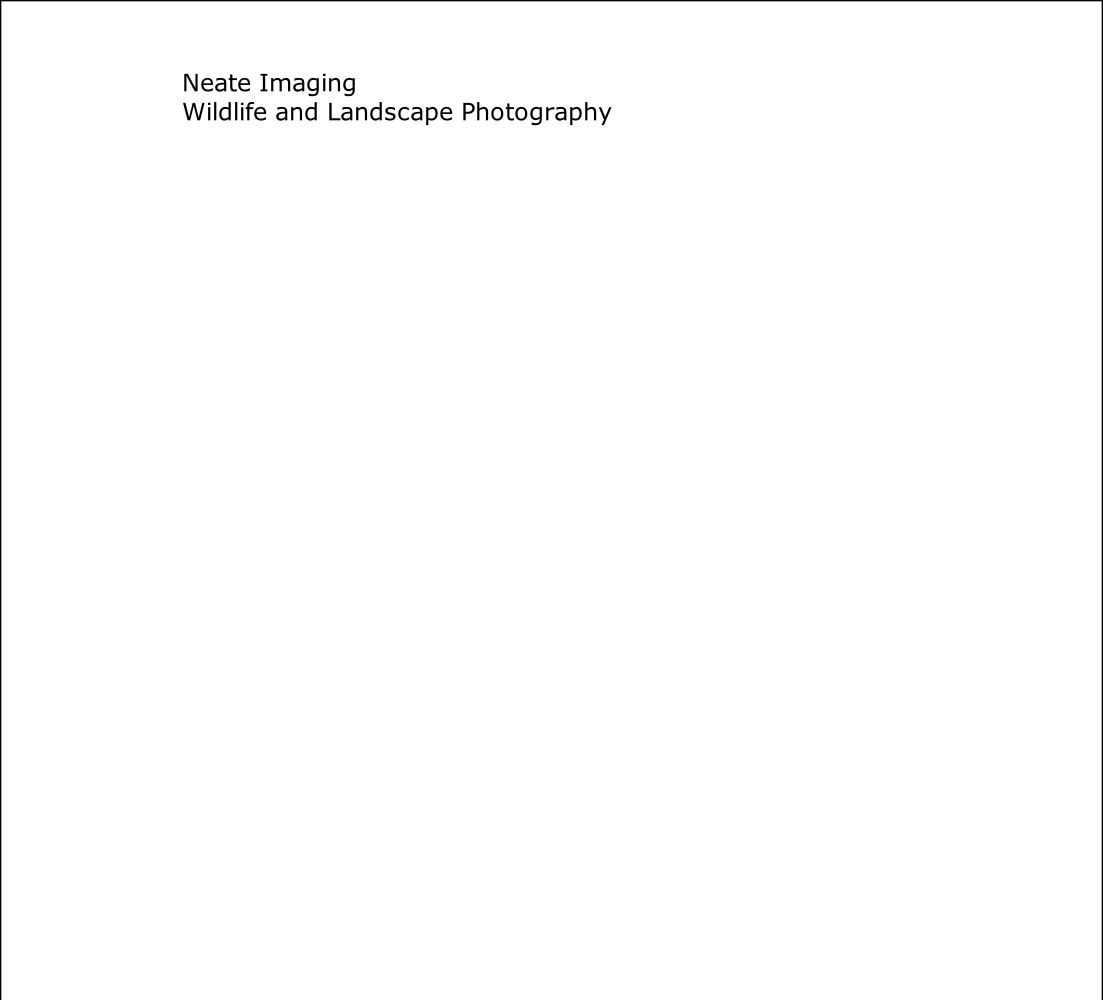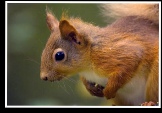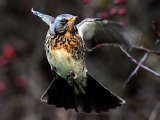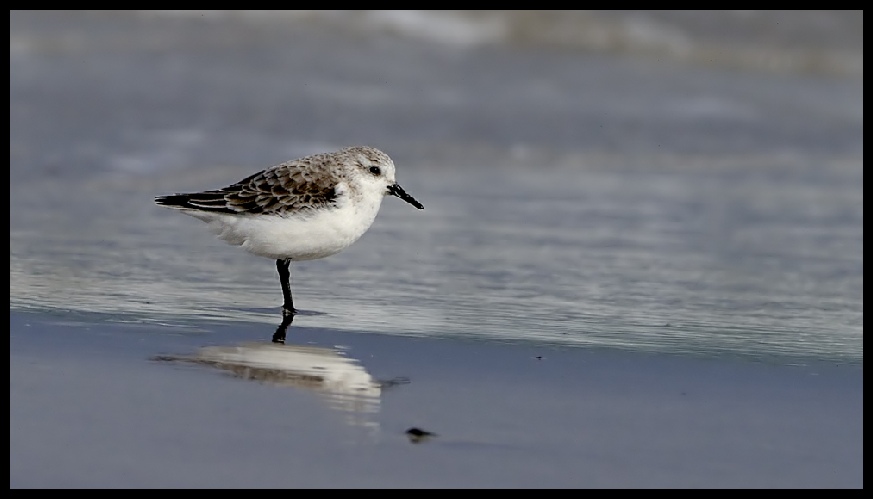 Sanderling (Calidris alba)
When it is not in the breeding season this bird can be seen on open seashores running along the edge of the waves. It eats small invertebrates crustaceans and occasional small marine worms.. They breed in the summer in high Arctic tundra, laying fours eggs on bare earth or stones.
We used a monopod and the Nikon D3s with a 300mm prime lens and a 2x tele converter II . This allowed a good deal of movement along the beach to slowly track the bird and close enough without the flying off. A larger lens was more difficult to move and a tripod would just sink into the soft sand.