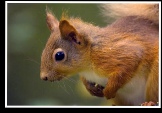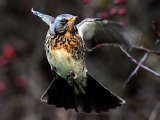 Curlew (Numenius arquata)
The 'cor wee' call of this bird is unmistakable. It is very common in Northern UK especially the islands or Orkney. They nest in the north only visiting the south as a visitor or passing migrant. It hunts small marine creatures, insects and fish. Breeding is usually in wet places with the male doing most of the incubation of the young.
We photographed these birds in the winter at Slimbridge Wildlife and wetland trust from the Holden tower. They could be viewed from the base of the tower, we spent two days to take these action shots. Extra coats and gloves essential ;-)
To see large number of curlew travel to the Islands of Orkney where they are plentiful in number, look for them hunting for food across areas of arable land and open heathland.